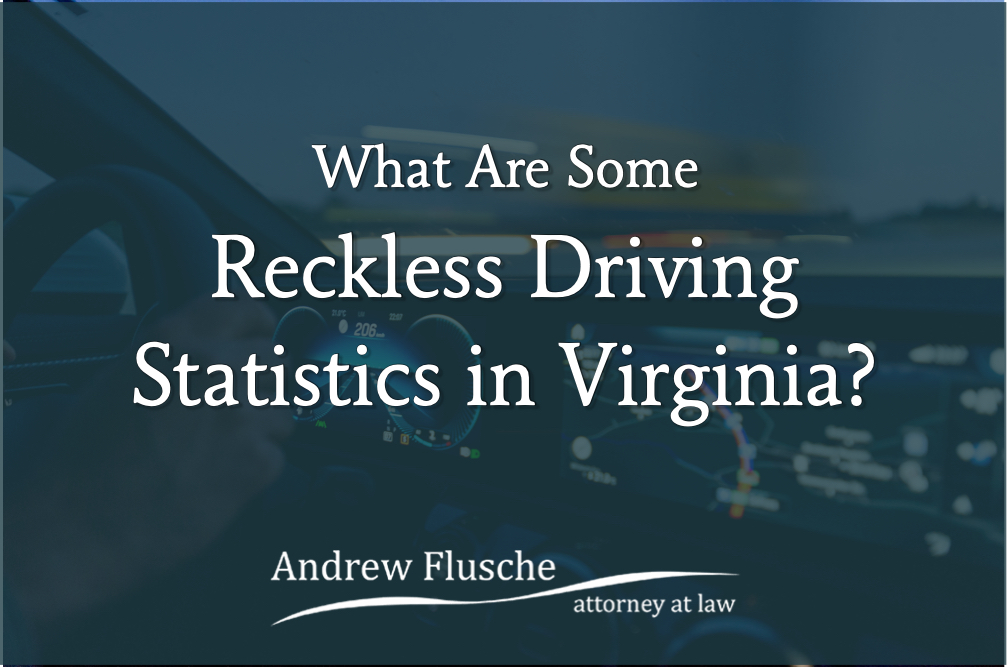 Citizens in our state and those traveling through it view our law enforcement agencies as ones that vigorously enforce motor-vehicle-related laws. Initially, you may relate this to speed limits. But enforcement does not end there.
Also, enforced? Laws regarding reckless driving. Statistics show that Virginia has a high rate of reckless drivers. Make no mistake: catching and prosecuting these drivers is a goal of Virginia's criminal justice system.
Reckless Driving Defined
Virginia law defines reckless driving as driving a vehicle on any highway recklessly or at a speed or in a manner so as to endanger a person's
You do not have to be speeding for the police to charge you with reckless driving. The primary issue is whether law enforcement believes that your driving put another in danger (or injured another) because it was beyond careless.
Reckless Driving Statistics
A national study found that 18 out of 10,000 drivers in the United States were convicted of driving recklessly within the past several years. This same study also found Virginia to be number one in reckless driving. Virginia had:
68.6 reckless drivers per 10,000 drivers; and
279% more reckless drivers than the national average.
None of Virginia's bordering states had similar reckless driving statistics. The findings are considered highly reliable. Statisticians derived the information from internal data such as driver records of car owners and external data from the Bureau of Labor Statistics and the FBI's latest police employee data.
Virginia Takes Action
Taking no pride in the danger on Virginia roads due to reckless driving, the State has long sought to address the reckless driving statistics. Here are two developments in Virginia reckless driving facts.
Criminalizing Reckless Driving
The government of the State has long analyzed Virginia's reckless driving statistics. In 2011, Virginia State Crime Commission produced an executive summary regarding the problems of reckless driving. The result was in part to remind those who make the laws that In Virginia, reckless driving must be considered a crime and not treated as a traffic infraction. 
Punishments for Reckless Driving
If law enforcement charges you with reckless driving, be aware that you are dealing with a criminal charge. Based on Virginia laws, you may face a misdemeanor or felony conviction, jail time, and a mandatory fine. You may also suffer the consequences of points on your license and a possible increase in insurance premiums. As a result, you will need a criminal defense attorney.
Andrew Flusche, Attorney at Law, PLC
I'm Andrew Flusche, a traffic and misdemeanor lawyer in Fredericksburg, Virginia. I understand that people make mistakes, and I never judge my clients. I know that a criminal conviction can impact your license, job, freedom, and even your insurance rates. I will do everything possible to protect your rights and fight for you. If you need a lawyer, contact Andrew Flusche, Attorney at Law, PLC. You can call toll-free, 540-318-5824 (English and Spanish available), fill out an online form, or reach out via email to andrew@andrewflusche.com.