How Long Does Reckless Driving Stay on Your Record in Virginia?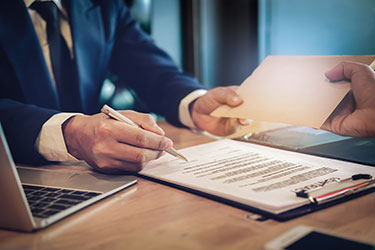 In my role as a reckless driving defense lawyer, I have worked with many people who were shocked to learn just how harsh the reckless driving laws are in Virginia.
If you are pulled over going more than 80 miles per hour or more than 20 miles per hour over the posted speed limit, you could be cited for reckless driving — a class 1 misdemeanor offense.
If you already have a reckless driving charge or other moving violation on your license, you may be wondering: how long do tickets stay on driving record?
The simple answer is that 'it depends' — primarily on the nature of the offense.
How Long Does a Reckless Driving Stay on Record?
Under Virginia law, a conviction for reckless driving will remain on your Virginia driving record for 11 years. Note the use of the word 'conviction'. Reckless driving is a misdemeanor. If you pay a reckless driving ticket, you are pleading guilty to the offense.
In other words, you will be convicted of a class 1 misdemeanor offense. To keep that in perspective, if you plead guilty to reckless driving right now (2019), the reckless driving offense will not come off your record until 2030.
Virginia takes reckless driving very seriously. Consider some of the other offenses (all six point infractions) that also take 11 years to come off of one's driving record: drunk driving hit and runs, and driving with a suspended license.
If you think 11 years is an extremely long time for a reckless driving ticket to stay on your record, you are certainly not alone. The reckless driving laws in Virginia are notoriously strict.
The best thing you can do is to avoid getting a reckless driving charge on your record in the first place.
But if you have already been pulled over an issue a ticket, is that even possible? Absolutely.
I have defended countless drivers who are facing reckless driving charges. In many cases, I can help my clients find solutions that will keep a reckless driving charge off of their record.
If the reckless driving charge is entirely without merit, or if your rights were violated, the case should be dismissed entirely. I am ready to fight for you.
At the same time, even if an outright dismissal is not possible, you may still be eligible to get the reckless driving charge reduced to speeding or to improper driving. In either case, that result is a major victory.
Not only will it likely save you a significant amount of money, but you will keep at least three points off of your license and the charge will come off of your record more than half a decade faster.
How Long Does a Speeding Ticket Stay on Record?
In Virginia, speeding tickets come in several different forms. The penalties will vary based on the how fast a driver was (allegedly) going.
For example, if you are cited for a speeding ticket, going zero to nine miles per hour above the limit — no doubt a frustrating experience — then the ticket will cost you three demerit points on your Virginia driving record.
However, if you are cited driving more than 10 miles per hour over the speed limit, you will likely be hit with four points. Those demerit points matter. If you are hit with more than 18 points in 12 months, your license will be suspended and you will be required to take a driver improvement course.
When possible, you want to keep those points off of your record.
You do not just have to sit back and accept them. I have protected many Virginia drivers from receiving points and I have helped many other drivers get them off of their record.
As for those speeding tickets, the points that are associated with them only affect your Virginia driving record for two years. That is good news.
However, the speeding ticket itself will not come off of your record for five years.
While five years can feel like a long time, it should be noted that it is less than half of the length of time that it will take a reckless driving offense to roll off of your record.
Getting a reckless driving charge reduced to speeding is always the best option. In many cases, it can be done.
Contact An Experienced Reckless Driving Attorney in Virginia
Andrew Flusche is an experienced traffic ticket attorney. He has defended thousands of drivers, dealing with a wide range of issues — including speeding tickets, reckless driving tickets, and license suspensions. With an office in Fredericksburg (Spotsylvania County), Mr. Flusche represents clients throughout Virginia.