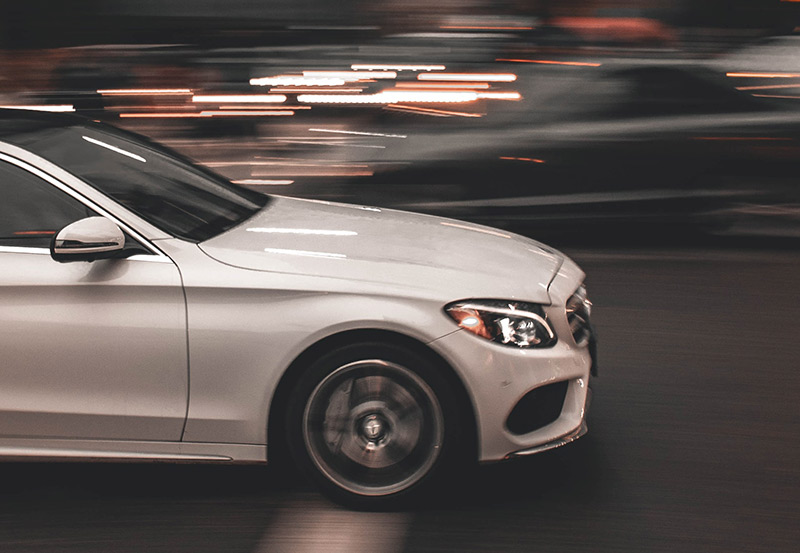 Statutes that broadly define reckless driving aim to reduce behavior that is considered more likely to cause an accident. Virginia driving trends in 2019 indicate that 128,172 total car accidents occurred throughout the state. Spotsylvania County accounted for 2,217 of the accidents.
In approximately 20% of Spotsylvania County car accidents in 2019, speed contributed to the crash. Thus, authorities throughout Virginia attempt to limit drivers from driving over the speed limit by issuing more citations for reckless driving.
Unfortunately, authorities possess wide discretion to determine what kind of driving is reckless. A reckless driving attorney can explain what reckless driving is in Virginia and how to get from a reckless driving charge to a ticket.
Reckless Driving Laws in Spotsylvania County
Virginia law defines reckless driving as operating a vehicle on any highway in a reckless manner or at a speed that endangers the life, limb, or property of another person.
Virginia Code § 46.2-862 authorizes reckless driving charges for those who:
Drive 20 MPH or more over the speed limit; or
Drive 85 MPH or more.
Other forms of reckless driving recognized by Virginia law include:
Passing an emergency vehicle;
Passing a school bus;
Racing;
Passing in a no-passing zone;
Driving too fast for conditions;
Failing to use a signal;
Not having the vehicle under proper control or having inadequate brakes; and
Having a view that is obstructed in a way that interferes with the driver's ability to control the vehicle.
A reckless driving defense attorney can assess the charges you are facing and determine whether reckless driving fits your conduct. 
Reckless Driving Penalties
As a Class 1 misdemeanor, reckless driving carries a maximum penalty of 12 months in jail, a fine of $2,500, and a license suspension of up to six months.
If you receive a conviction for a traffic violation, the Department of Motor Vehicles (DMV) assesses a certain number of "demerit points" against your driving record that remain on your record for two years. Reckless driving charges carry six demerit points. If you accumulate twelve demerit points in a twelve-month period, the DMV can suspend your driver's license and require you to attend a driver improvement class.
Additionally, you face license suspension if you accumulate eighteen demerit points in a two-year period. That means two reckless driving violations within a year can result in the loss of your driver's license.
Even after your demerit points fall off, a misdemeanor reckless driving charge stays on your criminal record in Virginia for eleven years.
Why Should I Hire a Spotsylvania County Reckless Driving Attorney?
A Spotsylvania County reckless driving lawyer can argue to have your charges lessened to "improper driving" or have your charge dismissed entirely. Virginia law considers improper driving a less serious offense than reckless driving and qualifies the violation as a "traffic infraction." The traffic court judge has the discretion to lessen the charge. 
Reckless Driving Defense Attorney FAQ
Many drivers facing reckless driving charges wonder how it will affect their everyday lives.
Can I Still Drive?
Before you are convicted, your driving privileges remain the same. Virginia law authorizes judges to suspend the licenses of drivers convicted of reckless driving.
Can I Get Restricted License Driving Privileges?
Virginia grants restricted driving privileges to those with a revoked or suspended license, depending on the nature of the revocation or suspension. CDL holders are not eligible for a restricted CDL license.
To obtain a restricted license, a driver petitions the traffic court or DMV for restricted driving privileges, providing documentation to explain why the privileges are needed. Virginia law authorizes the court that convicted the driver of reckless driving to grant restricted driving privileges at the time of conviction.
Hire a Spotsylvania County Reckless Driving Lawyer Today
Attorney Andrew Flusche handles a wide variety of traffic and misdemeanor charges and has represented thousands of clients in these types of cases. Andrew possesses the knowledge and experience to handle reckless driving cases in Spotsylvania County and in the rest of Virginia. Whether you are concerned with the possibility of spending time in jail, your insurance rates increasing, or your security clearance, Andrew is here to help you. Contact a Spotsylvania County reckless driving lawyer today for a free consultation.