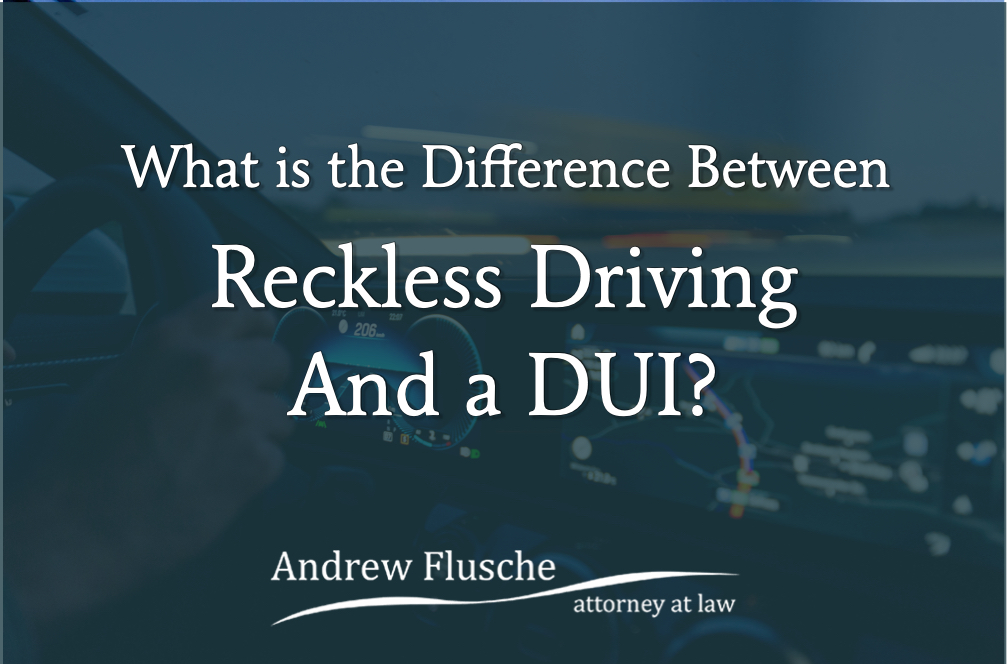 Reckless driving and driving under the influence, or DUI, are separate crimes in Virginia. Although the crimes are related in many respects, the Commonwealth could prosecute you for both crimes even if they arise from the same incident.
DUI and reckless driving are severe crimes in Virginia. You need a tough, experienced, and trial-ready traffic crime defense lawyer if you face either charge. As a DUI defense lawyer in Virginia, I use my wealth of experience, in-depth knowledge, and skills to achieve the best result for you.
DUI vs. Reckless Driving
DUI and reckless driving are related charges. Police officers receive extensive training in identifying and investigating drunk drivers. Many DUI arrests happen because the driver operated a vehicle recklessly, carelessly, or improperly.
The Commonwealth can bring reckless driving charges against a driver even if there is no evidence of intoxication. However, the investigating officer could bring DUI charges in addition to reckless driving charges if the officer has evidence that the driver was drunk. Police officers will look for evidence of intoxication such as:
The smell of alcohol from the car or on the driver;
Open alcohol containers in the car;
The driver has slow or slurred speech;
The driver has bloodshot and glassy eyes;
The driver has difficulty understanding instructions;
The driver cannot produce a driver license or proof of insurance;
The driver easily loses balance and has trouble walking; and
The driver fails field sobriety tests.
The officer could look for additional evidence such as portable breath test results to arrest you for DUI.
Elements of DUI in Virginia
Prosecutors have two theories they can use to convict a person of DUI in Virginia. A person is guilty of DUI in Virginia if they either:
Operate a vehicle on a highway with a blood alcohol concentration of 0.08 or greater; or
Operate a motor vehicle while intoxicated.
A person can also be guilty of DUI for being under the influence of drugs – even prescription medications.
Elements of Reckless Driving in Virginia
Under Virginia law, reckless driving is driving a motor vehicle on a highway at a speed or in a manner that endangers others' lives, limbs, or property. A person may be convicted of reckless driving without drinking and without causing an accident. There are about a dozen different varieties of reckless driving in Virginia.
Penalties for Reckless Driving vs. DUI
Both reckless driving and DUI crimes are Class I misdemeanors. Class I misdemeanors in Virginia carry a possible one-year jail term, a fine up to $2,500, or both. However, DUI charges carry potentially stiffer penalties.
Under Virginia's DUI law, a person convicted of DUI must pay a minimum fine of $250. Anyone who drives with a blood alcohol concentration between 0.15 and 0.20 must serve a minimum of five days in jail. Anyone with a blood alcohol concentration over 0.20 must serve 10 days in jail. Additionally, the driver's license suspension is up to one year for a DUI conviction. Repeat offenses for DUI carry greater penalties.
A conviction for reckless driving does not have minimum jail time or a minimum fine. The judge can suspend a driver's license for reckless driving for up to six months.
Using Virginia Law to Your Advantage
As a defense attorney dedicated to DUI and traffic defense, I understand how to use Virginia law to your advantage. In some cases, we can work with the prosecutor to achieve a reduction of the punishments and even the charge itself. On other occasions, the best approach for you might be to fight the charges and present your case at trial. No matter what strategy you choose, I will be with you every step of the way.
Call me, Andrew Flusche, Virginia DUI defense lawyer, today at (540) 318-5824 to discuss the best defenses for your DUI vs. reckless driving charges.